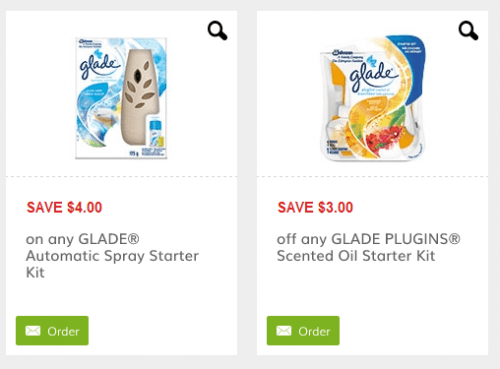 GoCoupons Canada has launched a couple of brand new Mail to Home coupons to save on Glade Starter Kits!
Save $4.00 on any Glade Automatic Spray Starter Kit
Save $3.00 on any Glade Plugins Scented Oil Starter Kit
Coupon expiry dates will be listed on the coupon when they arrive in the mail. Usually it takes a few weeks to receive your coupons, then start looking out for sales on these items to use them!
Click here to get your GoCoupons!