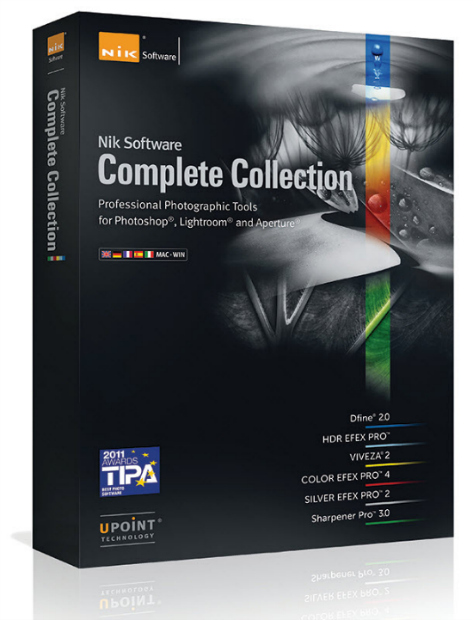 You have probably heard of Snapseed, a mobile photo editing app.  Google purchased Nik to get that app and dropped the price of their professional photo editing software, the Nik collection, to $149 at the time.
Google is now offering the Nik collection for free! The free collection includes a download version of the 7 plug-ins, Analog Efex Pro, Color Efex Pro, Silver Efex Pro, Viveza, HDR Efex Pro, Sharpener Pro, and Dfine, all of which work in Photoshop, Lightroom, and Aperture. The seven desktop plug-ins provide a powerful range of photo editing capabilities — from filter applications that improve color correction, to retouching and creative effects, to image sharpening that brings out all the hidden details, to the ability to make adjustments to the color and tonality of images.
You will need a version of the software that runs the plug-ins so it is not for everyone, although you can get free trials of the software if you do want to use them for a project.  But for anyone who uses Photoshop or Lightroom already, or is an avid amateur photographer looking to improve the look of their photos  the suite is worth a download for free.
If you purchased the Nik Collection since the price dropped, you are eligible for a refund of your $149 and these payments are being automatically refunded.