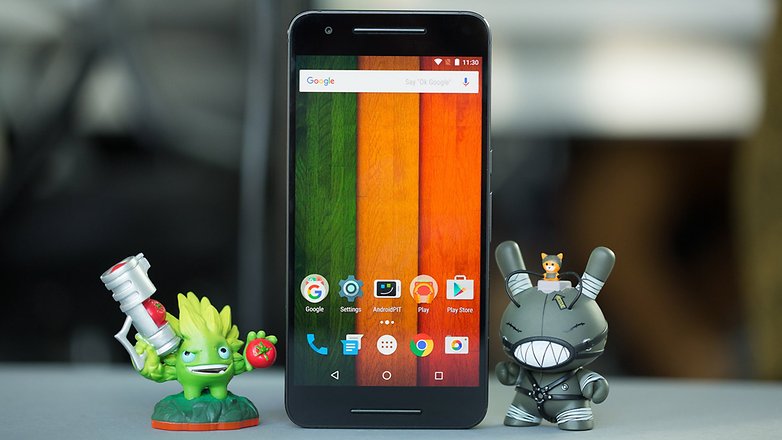 The Nexus 6P is a premium phone made by Google Canada which normally costs $699.99 for the 32GB model but is now $50 cheaper. You can get the Matte Gold version only for $649.99. The other colours include Aluminum and Black; however, those two colours are not on sale and cost the regular $699.99. If you would like more memory than the 32GB phone, you can upgrade to the 64GB and pay $699.99. 
This phone is a bit of a phablet (an in-between phone and tablet device) with its 5.7 inch display so this phone is not for someone who prefers to use only one hand. Also, keep in mind that the Nexus 6P doesn't come with a micro-USB to Type-C adaptor, so that's something extra you will have to buy if you want to connect your phone to your computer's USB port. Other than that, many tech companies highly rate the Nexus 6P as a solid phone at a good price (Click here to read CNET's full review on the Nexus 6P).
There is free shipping on this product.