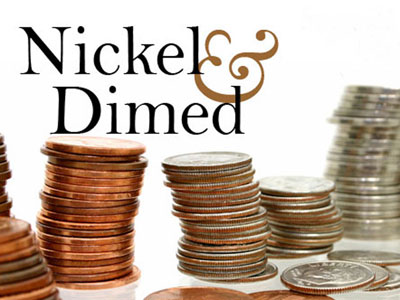 Great news! Tomorrow Ontario is announcing plans to drop the intolerable eco fee thats been tacked onto so many products since the first of July! You weren't aware of the eco fee? Don't worry a lot Ontario residents had no idea that this was sneakily implemented the same day HST took effect. This eco fee was being tacked onto household cleaners and various other items as a "hazardous disposal" fee.  The fees were ranging anywhere from 1 cent to almost $7!  There was a "pilot" run of this a few years ago for batteries etc and listing them on your receipt but the "new eco fee" that had started July 1st implemented thousands upon thousands of items from drano to glue. 
Why are they scrapping it? Because it was implemented very poorly and the instructions were very vague to retailers. Different stores were charging different prices for the eco fee. Ie. One store would charge 2 cents for drano while another was charging upwards of 10 cents.  Canadian Tire has even refused to charge consumers this fee! Yes you read that right, Canadian Tire stood up for it's consumers.
I'm all for saving the enviroment but to me this was just a poorly implemented money grab. I'm so tired of being nickel and dimed to death.
Thanks Manzervite for the heads up
(Below In posts I clarified that Canadian Tire announced this on Monday)
Edit* Canadian Tire WILL refund all Eco fees charged since July 1, you just have to bring in your receipt.