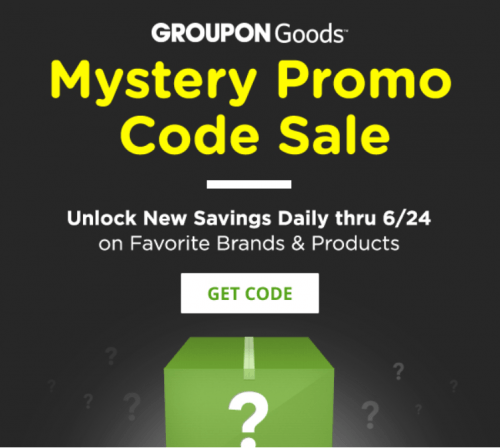 Groupon Canada is offering additional savings on the amazing deals in its goods section with this week's Mystery Promo Code sale! If you're a Groupon member, you might have received this email in your inbox that will give you unique savings on health, home or other goods. If you didn't, here are some codes you can use to save on your purchase:
Extra 10% off Home Goods with the code HOME10 (expires June 22)
Extra 20% off Health and Beauty Goods with the code HEALTH20 (expires June 21)
Extra 5% off all other goods with the promo code GOODS5 (expires June 24)
Whether you're looking for some new items for yourself, or a last minute gift idea, Groupon's goods section is a great place to go in order to save up to 90% off the retail price of goods and these great codes will save you even more! The codes change daily, so keep checking back!
This promo ends June 24, 2015, but some codes will expire earlier. You can only use a code once per transaction for up to 3 goods. Shipping and handling may cost extra.