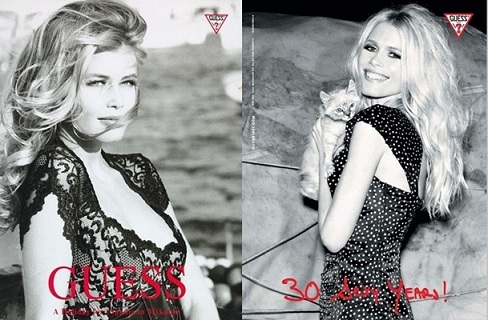 Guess Canada is offering 25% off your entire purchase during their Friends and Family Sale!  Enter the promo code FF2012 at the checkout.  Discount will automatically be applied in store.  Excludes Gc Timepieces, gift card purchases or the Tiësto NYT LYF collection.  Valid from October 19-21, 2012 (the email I received stated the sale starts on Oct. 19, however the fine print states it begins on Oct. 18.  I will check into this and confirm the actual start date).
Click here to browse the guess.ca website.
Click here to browse the guessbymarciano.guess.ca website.
I must say, I think Claudia Schiffer (pictured above) looks darn good these days.  It's nice to see a model that has had *little* work done, but still allowed herself to age gracefully.