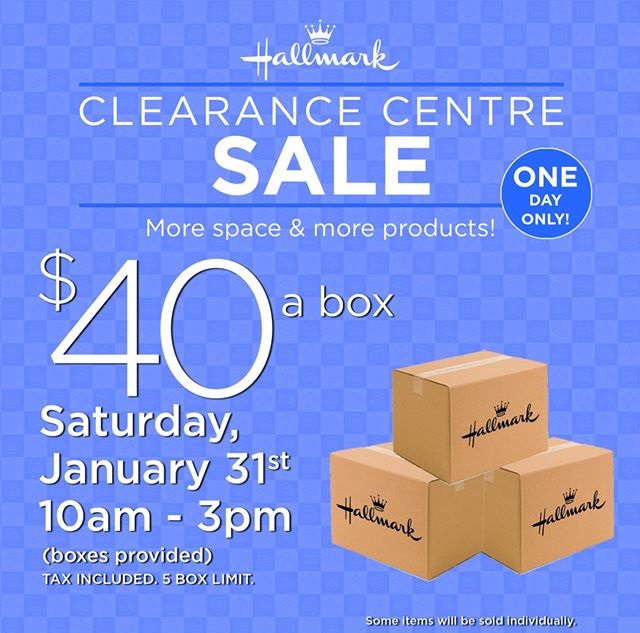 Shoppers in the Toronto area can get a great deal on a variety of gift items from Hallmark Canada this weekend. On January 31, 2015 between 10am and 3pm, head to the Hallmark Clearance Centre in North York and fill up a box of product for just $40! Head over to the clearance centre and stock up on gift merchandise for a great low price. You'll be prepared for any occasion with help from Hallmark.
Tax is included in the price. Boxes are provided at the location. There is a 5 box limit per customer. Some items are not included and will be sold individually. Other restrictions will apply.
Click here to visit Hallmark Canada and get details and location for the Clearance Sale.