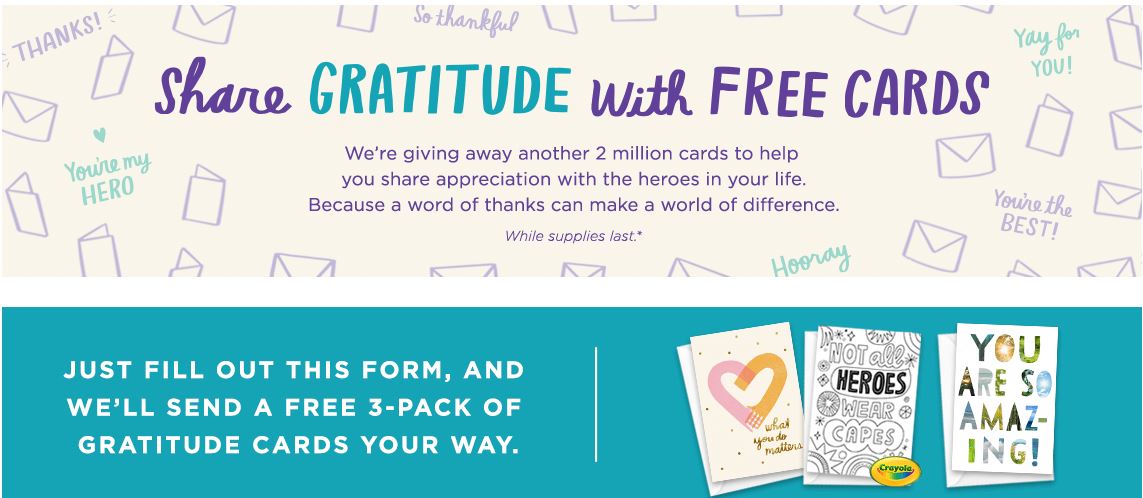 Hallmark Canada would like to help you show people you care by sending a free three pack of gratitude cards!
To request your free sample you can complete the form that you will find through the link below. There are two million cards being given away and they will be available while quantities last. 150,000 of these cards, which is 50,000 packs of three, are available to Canadians.
The card packs are available in English only, so you are unable to request them in French. There is a limit of one free package per household. While it does not say how long it will take for your free cards to arrive once requested, I'm sure you are aware that it may take some time as the mail is rather slow.
Click here to request your free Hallmark gratitude cards.