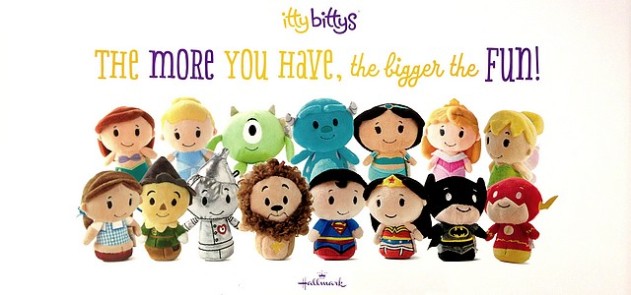 If you are yet to send out your annual holiday cards for 2014, then you can still make it in under the line (I just sent mine yesterday!) and under budget with the most recent release of Hallmark Cards coupons. The first option for coupons from Hallmark, is a $10 off coupon that you can use when you spend over $45 on anything in-store!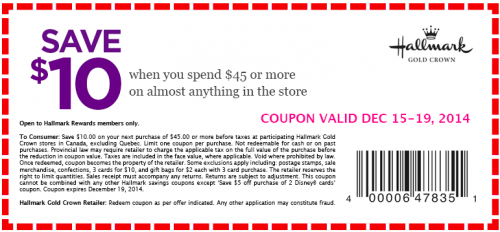 This $10 off coupon could then be put towards purchases other than cards, as Hallmark has a wide variety of gift wrapping, home decor, and collectibles available. The only restricted purchases that this coupon cannot be put towards are:
3 cards for $10
gift bags for $2 with 3 card purchase
stamps
sale merchandise
Hallmark Canada will be offering this $10 savings coupon until December 19th, just in time for you to buy some last minute wrapping paper to wrap all your presents!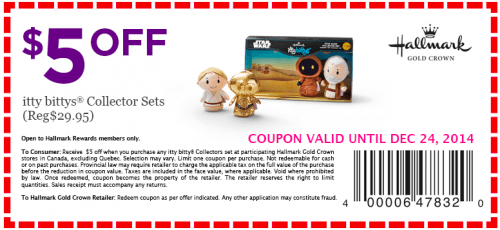 The next two coupons apply to the Itty Bittys Collector sets sold at Hallmark, where you can use the first one up until December 24th and receive $5 off on a collector set worth $29.95. There is a limit of one coupon per person on this offer, and the selection by store may vary (so perhaps check out each Hallmark store in the surrounding area before you lock down on one).
The last coupon you can receive a free itty bitty hook pack wit the purchase of 4 itty bittys plush toys that are each valued at $6.95. The total value of the hook pack is $6.95, and there will be a limit of one coupon per purchase as well.
Click here to get the $10 off coupon from Hallmark Canada, here for the $5 off on the itty bittys collector set coupon, or here for the free itty bittys hook pack from Hallmark Canada.