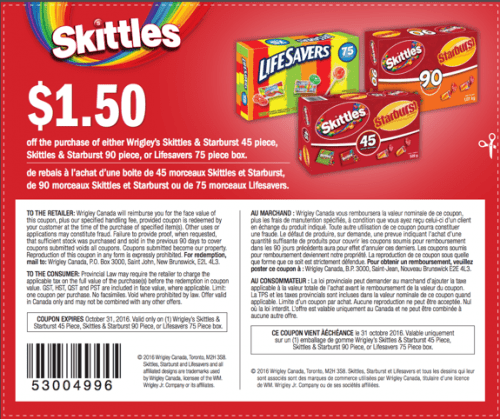 Here's a new great printable coupon from Skittles for Halloween! The Skittles coupon includes:
Save $1.50 off the purchase of either Wrigley's Skittles & Starburst 45 piece, Skittles & Starburst 90 piece, or Lifesavers 75 piece box.
This coupon is valid until Monday, October 31, 2016.
Click here to get your coupon!