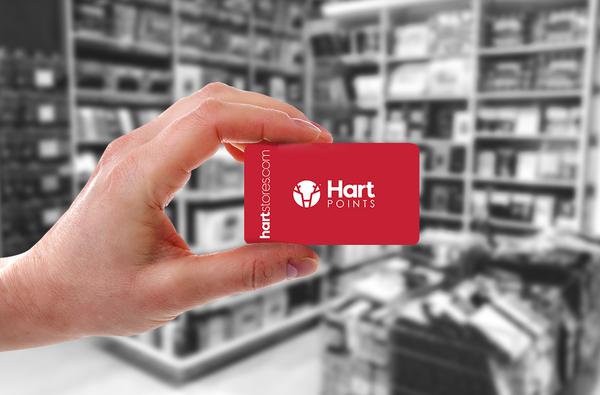 If you have a local Hart store, you may be like me and not even think of visiting it.  But they have been making a real effort to modernize the brand with social media accounts and now a loyalty program.
Hart Points rewards you with a base of 1 point per dollar spent but similar to other loyalty cards, will have in store bonus offers to help you earn points.  Each 250 points is worth $5 off your purchase.  Sign up now by picking up a card in store and activating it online to get 100 point bonus to start you on the right track to a discount.  You will also be entered to win 5000 points worth $100.
The card also entitles you to store specials and exclusive gifts with purchase.  So even if you don't think you will spend enough at Hart to make it worthwhile having a card, it may be worth getting one just in case.