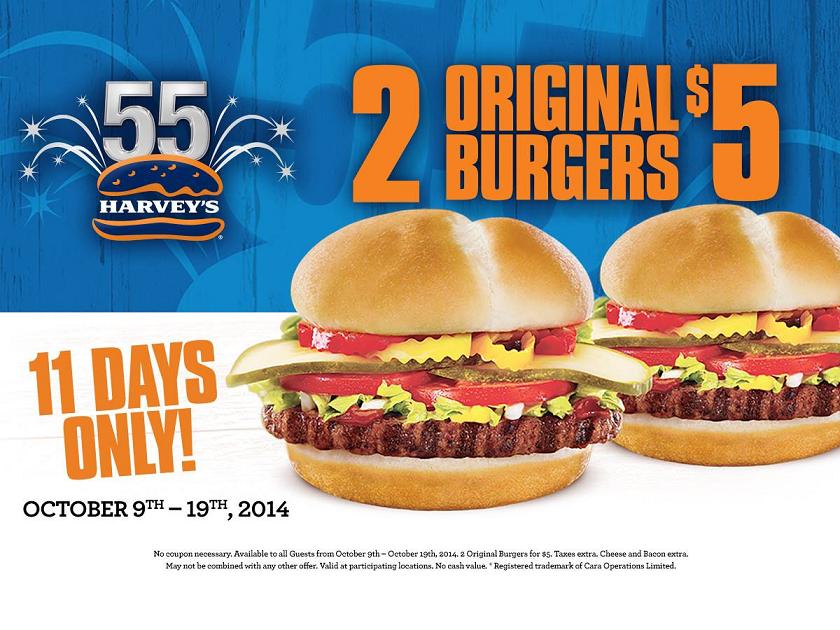 Harvey's Canada has an awesome deal beginning October the 9th. For 11 days, from October the 9th to the 19th, Harvey's Canada is celebrating its 55th anniversary by offering two original hamburgers for only $5! There is no coupon required for this deal, and there is no limited stated. Of course there is tax on top of that, and you cannot combine the offer with any other Harvey's coupons that may be available.
Cheese and bacon are extra, however those are not necessary for me because the best part of a Harvey's burger to me is the pickles. I just ask for extra on the side to avoid the weird looks they give me when I ask for eight slices on my burger. C'mon, I can't be the only one, those things are good!
Click here to find a Harvey's Canada location and for other deals and coupons.