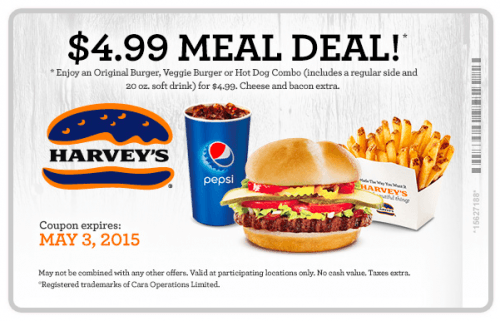 Harvey's Canada has a new coupon available that can be either printed out or shown on your smart phone to receive the meal deal discount. The meal deal that Harvey's is offering will include all of the following choices for just $4.99:
an orignal burger, veggie burger or hot dog combo
regular side of fries or other choices
and 20 oz. soft drink
Harvey's will charge extra for cheese and bacon on any of your combos, and will refuse your coupon should you try to combine it with another discount/coupon being offered in-store.
The coupon will expire on May 3rd, 2015.
Click here to get the $4.99 meal deal coupon from Harvey's.