Hatley Canada is celebrating the weekend by having a free shipping deal! Choose anything you like because there is no minimum purchase requirement. This offer ends on Monday, March 20, 2016 at 11:59pm EST.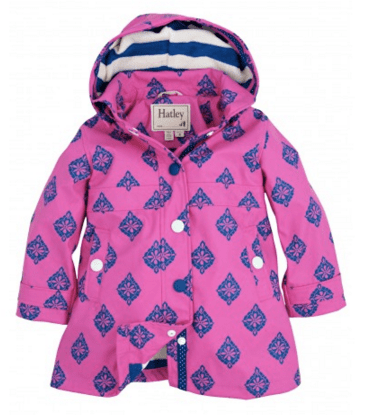 Because it seems to be raining a lot lately, why not pick up a new rain jacket? This Fuchsia Medallion Splash Jacket was originally $75, but now you can get it for 50% off and pay only $37.50 plus free shipping. It features an adorable pink and blue print pattern, comfy terry lining, and is 100% PVC-free.
Hatley Canada has free shipping for this weekend only.