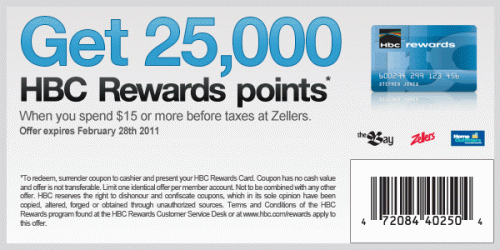 I guess Zellers really wants us to shop there, but now we have to spend a minimum of $15 to get the points. This one also expires on Feb. 28, 2011. Make sure you check out the other HBC printable coupons (with no minimum spend) here and here. If you print and use all 5 of these coupons, you'll end up with 95000 points, wow!
Click here to print this coupon.
Thanks to SFARAZ for sharing this fab coupon!