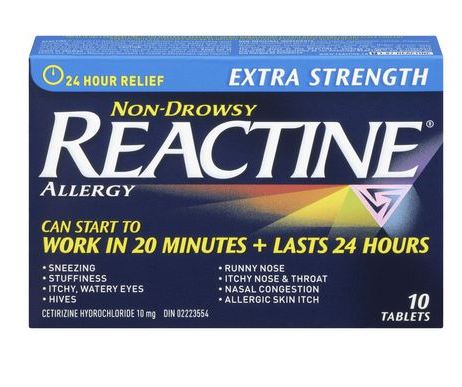 The Healthy Essentials coupon portal has a newly added coupon that you can print this morning. Save $4.00 on the purchase of any Reactine product with this coupon
This coupon is fairly high in value for Reactine, and the best part, is that it is valid on even the 10ct. You may have to work out the cost for each unit, but you may be getting a better deal if you purchase smaller size packages, each with a coupon, versus buying a larger pack with one coupon. If you only need the 10 count package to have a few of these on hand, then definitely print the coupon as the 10 pack is about $9 regular price, and the coupon cuts the cost neatly in half.
Click here to get your coupon for $4.00 off the purchase of Reactine 10 count or higher through the Healthy Essentials coupon portal.