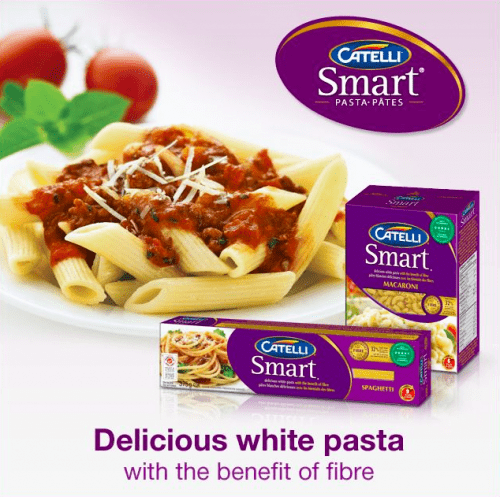 WebSaver.ca has a new hidden coupon that we've just unearthed, and this one will save you $1 off when you buy any one Catelli Smart Pasta product. Catelli Smart Pasta is one of the only white pastas that is actually more nutritious than your run of the mill white pasta brand, as in each 85g serving you will get 8g of your daily serving fibre.
You will have the option to either have your coupon mailed out or printed at home.
Click here to get your $1 off Catelli Smart Pasta coupon from WebSaver.ca.