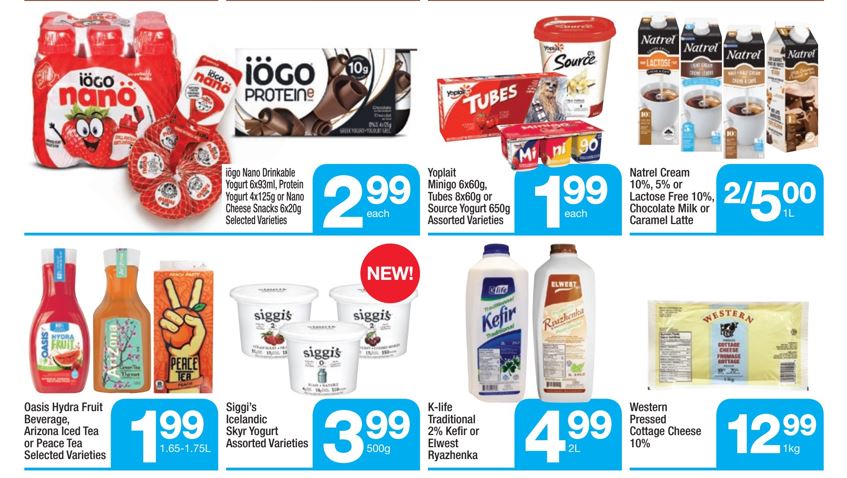 This week Highland Farms has Oasis Hydra Fruit beverages 1.65 L on sale for $1.99. Many of you probably have the tear pad coupons for $1 of the purchase of this juice, and may be looking for a good sale price. This is a great price for this juice and you will pay just 99 cents per jug with the coupon.
If you have no Highland Farms near you, you can try to use this ad and price match at Walmart, who also carries the juice. Just be sure that the coupon you are using is the regular manufacturer coupon, and not the coupon zone version of the coupon, restricted for use at Loblaws banner stores only.
Highland Farms also has Yoplait Minigo, Tubes, and Source Yogurt tubs on sale for $1.99 this week, which is another great sake item that you may want to pick up or price match.
Click here to view these offer in the Highland Farms flyer for this week.