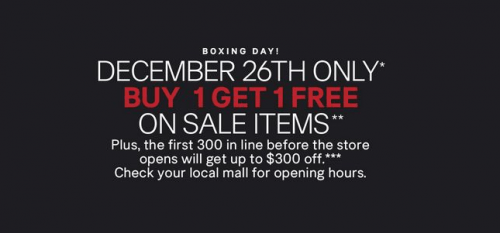 Make your own sale at H&M Canada on Boxing Day with buy one get one free on all sale items (if it is anything like last year, most of the store was on sale, even if just a few dollars off regular price).
Many items will be marked down to just $5 so you can get some great deals in the BOGO sale.
Be on of the first 300 in line for the store and get a surprise coupon to reveal at the cash worth $10 – $300 off your purchase.  Most stores open at 7am but check your local store for details and opening times.