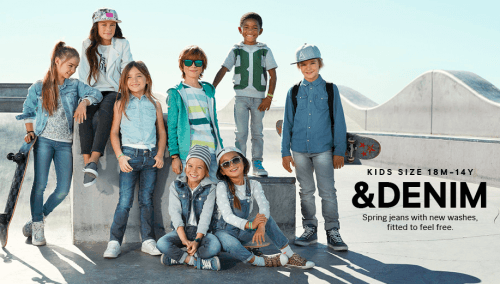 H&M Canada has two sweet offers to get you and your family into some new blues this spring; and no, I'm not talking about the kind of blues that are reminiscent of your current melancholic winter blues state of mind, but rather the kind that is more commonly known as denim blues. Right now, when you shop within the kids department, you can buy one pair of regular priced jeans, and get your second pair of jeans for 50% off with the only restriction being that the second pair be of equal or lesser value.
For men and women shopping at H&M for new jeans, the deal is even sweeter, as when you bring in any pair of used jeans (they don't have to be H&M jeans either), you will automatically receive 20% off on a new pair of denim blues.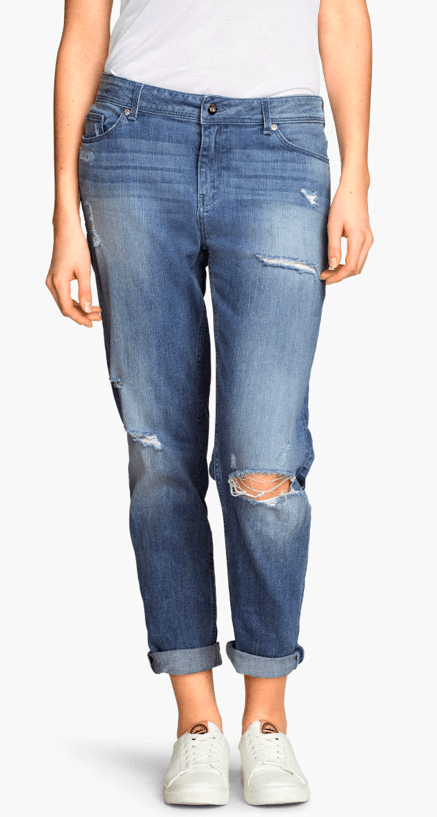 This offer can be used as many times as you like, so long as you have a new pair of jeans to donate with each pair of new jeans you are purchasing. You will have until March 5th to cash in on this donation discount, and honestly why wouldn't you? Some of H&M jeans are already regularly priced at the lowly price of $9.95, meaning when you donate a pair of jeans you could pay as little as $7.96 for a new pair.
These offers will only be running within the retail locations of H&M in Canada.
Click here to find the nearest retail location of H&M Canada.