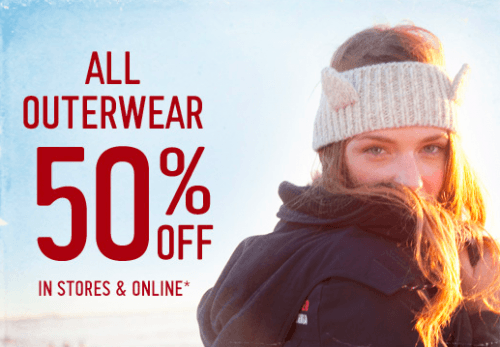 Today, Sunday, November 23rd, you can receive 50% off on all outerwear both in-store and online at Hollister Co. Canada, plus if you spend over $50 you will also qualify for FREE-shipping. The price reflected on the website will automatically show the discounted price, so there's no need to punch in any extra promo codes.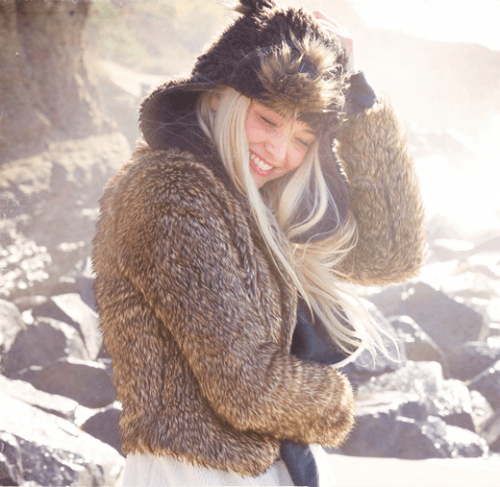 Additionally, for this weekend only (also ending on November 23rd at 11:59pm PT), you can take 25% off your entire order at checkout when you use the promo code, 31024. This offer is valid both online and in-store, but cannot be redeemed at Hollister Outlet locations and is also not applicable on jeans, outerwear, or fragrances.
Neither of theses offers can be combined with any other ongoing promotional codes or coupons, but that doesn't mean there aren't some great deals inside.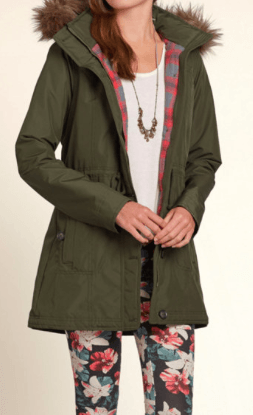 A plaid lined girls boat canyon parka with a faux-fur trimmed hood is marked down to $64.50, regularly $129, and a shorter all-weather bomber jacket is the same price in this 50% sale from Hollister Canada.
Alternatively, if you're not in the market for a new winter coat (which there are a limited stock of at Hollister), then you should apply the 25% savings promo code to items like this sea mist green beach hoodie, found in the clearance section for only $23.62 (was, $42.95). After your discount has been adjusted, this hoodie will only be $17.71.
Keep in mind, however, that free-shipping is only available on order that are $50 or more, otherwise you will be paying a hefty $20 shipping fee. Both offers are available in-store as well, so if you don't feel like paying the shipping fee if you don't meet the minimum requirement, check in-store for the offers.
Click here to begin shopping the 50% off outerwear sale at Hollister Canada,
OR here to begin shopping on the Hollister Canada website.