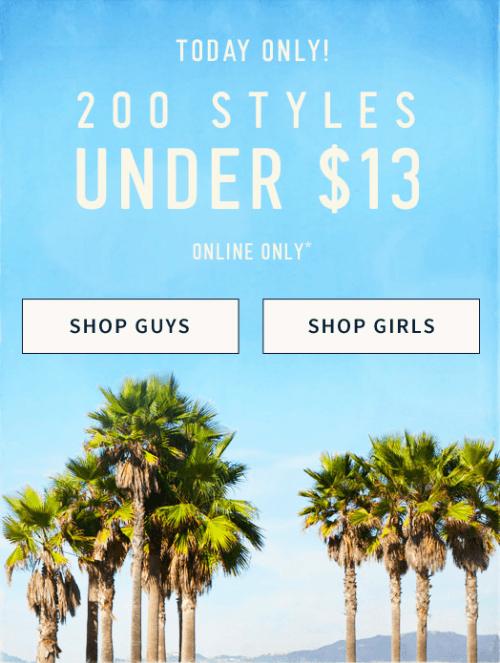 Needing a fresh tee for that concert this weekend, or even a no-fuss hoodie to throw on when you're going out to walk the dog? Then you may be interested in knowing that for today only, when you shop online at Hollister Co. Canada, you can pick up these simple layering pieces for under $13. That's less than your average meal out this week, and even cheaper than going out for drinks with friends!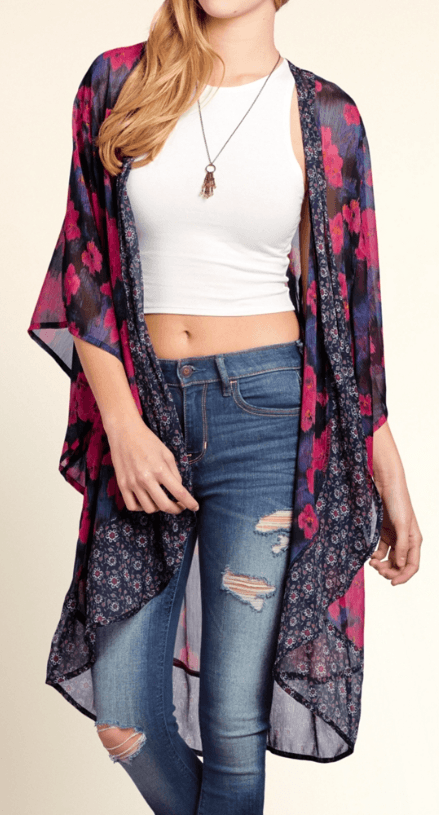 For spring 2015, you may feel the urge to go a little more boho than your current wardrobe will permit, but that doesn't mean you necessarily want to dole out $20+ on a piece that (may) not see it through till next year. This Malibu Kimono could be the answer to your hippie-like tendencies, that simultaneously won't break the bank as it is just $12.95 (regularly $46.95).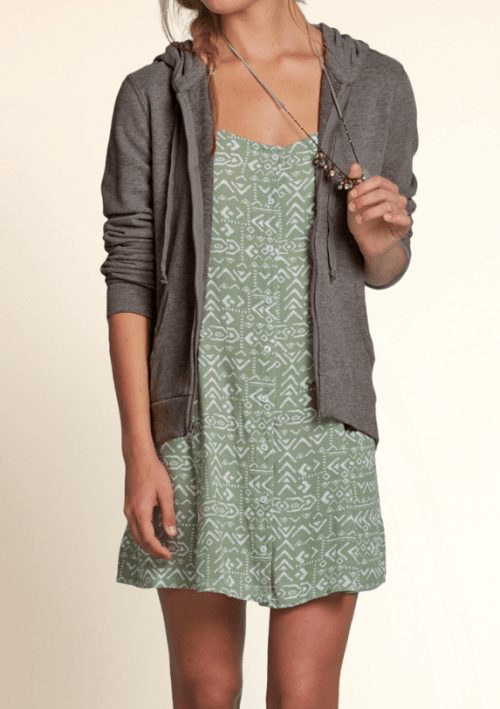 Another great option for layering on a budget, would be this Southside Hoodie (which also comes in an elegant cream). Originally being sold for $42.95, this lightweight hoodie can be purchased now for just $11 – which is definitely less than your weekly coffee budget!
Hollister Co. offers free-shipping on all orders that exceed $25, so to qualify you would probably only need to grab 2 or 3 of these inexpensive sale products.