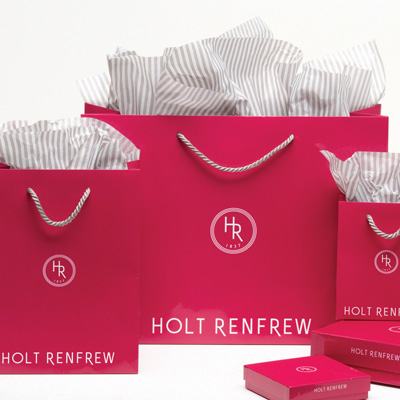 Ever craved the refined designer goods that dance behind the panes of Holt Renfrew Canada's front window display, but have been to fearful of the knockout designer prices that will set you back on rent at least a couple of months? Then now is your chance to get women's and men's designer clothing, handbags and winter boots for a fraction of their regular price, as Holts is currently offering an additional 20% off on all of their already reduced merchandise, which has already been marked down by up to 80% off.
This sale will only be on for a limited time, and with savings this big you know for certain that common sizes and popular items will be gone before the promotional period is up.
This offer from Holt Renfrew is not being offered online, so you will have to go into the retail locations to shop the sale, which simply means you won't have to worry about paying extra for shipping and handling!
Click here to find the nearest Holt Renfrew location to you.