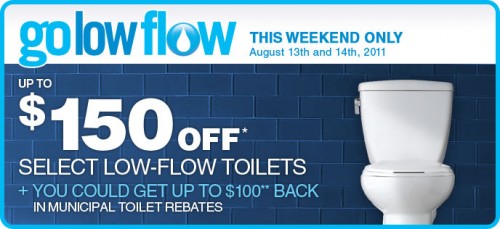 This weekend only (Aug 13-14) Home Depot stores are offering up to $150 off low flow toilets.
Why go low flow? According to the Home Depot website, toilets use up to 30% of the total household water consumption. High efficiency low flow toilets use up to 60% LESS water than standard ones. This could have a significant impact on your water costs.
Click here for all the details and be sure to click along the right hand side to see which rebate you are eligible for in your city.