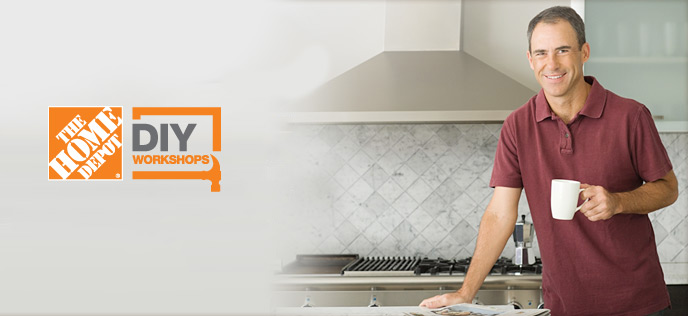 Step into the New Year with some home renovations. This month at Home Depot Canada there are some free Do it Yourself workshops available to help you get started. These are a prime example of the perfect outing alone or with the kids.
The January Home Depot Canada Free Do it Yourself Workshops are as follows:
(Kids) Build a Sled – January 10th, 2015 at 10:00AM
Quick Bathroom Updates – January 17th at 10:00AM
Tile a Kitchen Backsplash – January 21st at 7:00PM
Install Ceramic Tile – January 25th at 1:00PM
I enjoy these workshops. They get you out of the house, you don't have to pay a thing. It is also good to know how to do your own renovations in case something comes up!