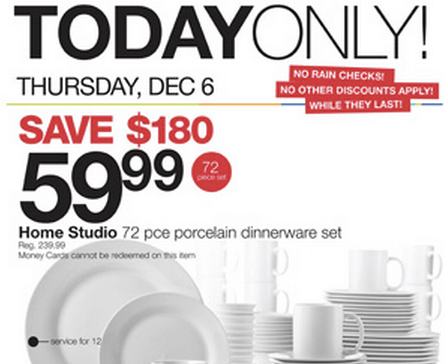 Home Outfitters Canada today only, Thursday, December 6, 2012 is offering:
Home Studio 72 piece service for 12 porcelain dinnerware set for $59.99 & Save $180, regular price is 239,99.
Fisher 12 piece glassware sets $9.99 and you will save 50% off.
Plus Save 20% off all other dinnerware sets and 25% off all Libbey & Luigi Bormioli glassware sets.
This deal is valid today only, or while supplies last. Click here to get the deal.