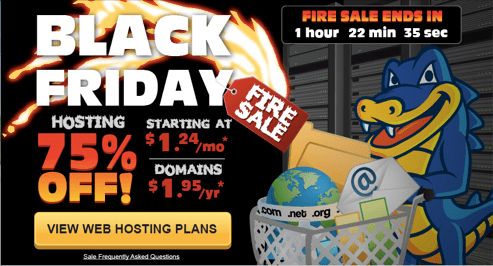 Host Gator is having flash sales for Black Friday/Cyber Monday where you can save 75% off on web hosting. This is a great deal for a usually reliable web host provider. Just as an example the basic hatchling plan on a 3 year term will run you about $45.
The flash sale price only runs during select 1 hour periods however. The remaining time slots are:
Sunday 8PM – 9PM
Monday 12AM – 1AM
Monday 10AM – 12AM
Monday 10PM – 11:59PM
All times listed are central time (will leave that to you to convert to your time zone).
If you can't get on during one of those times to get in on the flash sale, web hosting is still 60% off during all other hours.
This offer is valid for new customers only.