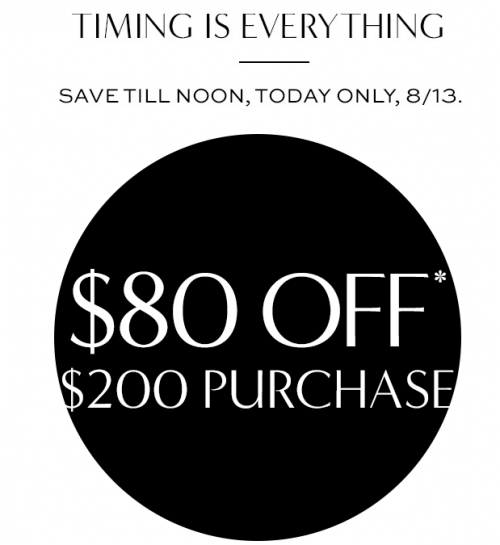 TODAY ONLY at Banana Republic Canada online, you can save $80 off a $200 purchase if you shop before noon, $60 off a $150 purchase, $40 off a $100 purchase when you enter the promo code: BRCTIME at checkout. For all of you who see this post before lunch time today, please take advantage of it! You can tell how great this deal is just by its time span. This promo works on anything online. If you're eyeing that brand new jacket for fall or winter that's over $200 – you can save $80 on it! Banana Republic carries high quality apparel and accessories for men, women, and petites.
Check out this Pinstipe Fit-and-Flate Skirt available for $110. If this is the only $70! If you add more to your cart before noon – you can save even more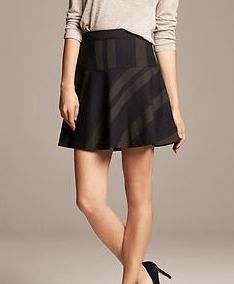 This gorgeous Floral Scroll Blouse is available for $95. Add $5 to your cart, and you can save at least $40!

This Military Cardigan, available for $124, will be $40 off if it's your only purchase but even more if you add something else to your cart!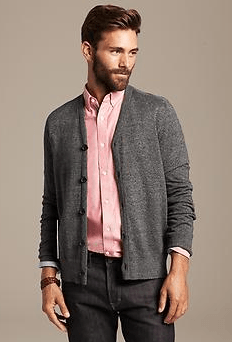 This super handsome brand new BR Monogram Tonal Stripe Silk Skinny Tie is available for $85 and if you add at least $15 worth of products more to your cart, you can get it for at least $40 off.

Offer expires today at 11:59AM!!! Free shipping is available on all orders over $50!
Click here to get all Banana Republic Canada online offers.