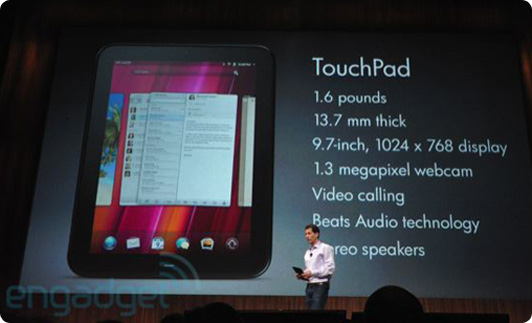 I'm not much of a gadget person, but I know that many of you are so this may be of interest to all you tekkies!
Last week, HP announced that they are discontinuing their tablets. So after this news broke, electronics retailers have begun to sell off their remaining HP Touchpads at the major discount price of $99.99 for the 16GB model which retailed for $449.99! With the 32GB model selling for $149.99.
But there's a catch: The units are hard to come by since prices have been dramatically slashed. Most retail places are already sold out of them. 🙂 Have you managed to get your hands on one?
Click here to read the news story.