HSSweden Canada is having a free shipping on all orders, with no minimum. The company specializes in funky and colourful socks but also carries underwear and special limited edition items. This 5-day deal ends on March 20, 2016,
Here's an example of how colourful HSSweden socks can get! These five colour socks are $14 and are crafted with cotton, nylon, and spandex for a guaranteed soft and fitted feel.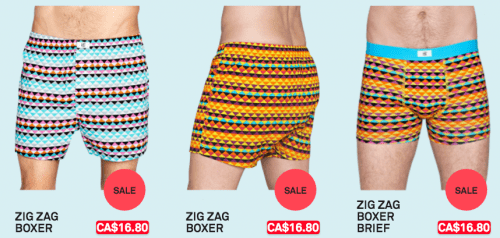 There are also items on sale including these Zig Zag Boxers and Boxer Briefs. The briefs were regularly $24 but are on sale for just $16.80.
HSSweden Canada has free shipping for a limited time only.