Hudson's Bay Canada is having a sweet deal on Shiseido products. When you spend $43 or more on Shiseido beauty items, you will get a free gift set worth $94. If you spend $88, you get a bonus Benefiance WrinkleResist 24 Night Cream!
The 6 piece gift set includes:
Benefiance Extra Creamy Cleansing Foam, 30 mL
Benefiance WR24 Softener, 25 mL
Ultimune Power Infusing Concentrate, 10 mL
Bio Advanced Super Restoring Cream, 7 mL
Bio LiftDynamic Serum, 7 mL
Red and white cosmetic bag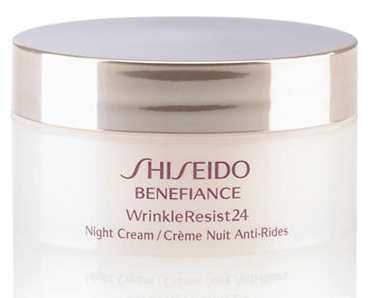 Also, don't forget about the ongoing promo code deals. Use the promo code BRIGHT to save $10 when you spend $75 on beauty items. If you spend less than $75, use the promo code VIP to save 10% off your beauty order. The VIP code can be used site-wide to get up to 25% depending on the section. Keep in mind that you can't use two promo codes at the same time, so you'll have to see which one saves you the most money on your order.
Hudson's Bay Canada has free shipping on beauty orders of $49.