Today's Deal of the Day from Hudson's Bay Canada is on their iconic Hudson's Bay Company Collections! You can save 25% off the navy, white, yellow, red, and green striped items. Recognizable across the country, you'll feel proud and look great in these designs.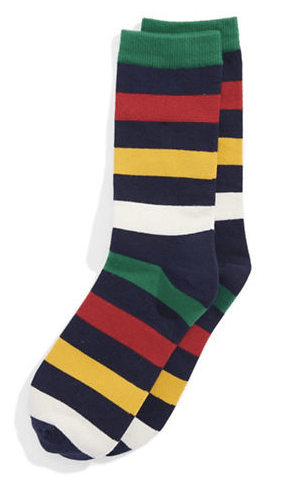 Men's socks have taken on a style of their own in the past year and included in the Deal of the Day are these Hudson's Bay Company multi stripe men's socks. Originally $10, they're now on sale for $7.50.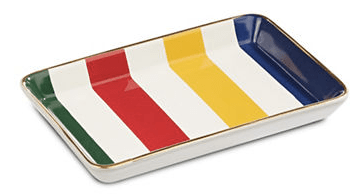 Another signature item is this large Hudson's Bay Company jewelry tray which is regularly $25 and on sale for $18.75. Perfect for placing rings, coins, and other small trinkets, you'll never loose another earring again!
Hudson's Bay has FREE stan­dard ship­ping when you use your HBC Mas­ter­Card or HBC Credit Card on a total online purchase of $45 or more before taxes and Free shipping on online cosmetics or fragrance purchases of $29 or more before taxes. OR get FREE ship­ping on a total online pur­chase amount of $99.00 or more in all depart­ments with any other ten­der.