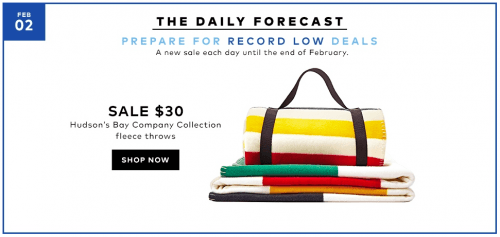 Everyday in the month of February, the Hudson's Bay Canada will be adding new daily record low deals on some of their best-selling products in what they will be calling the "Daily Forecast Deal". For today's Daily Forecast the Hudson's Bay has, quite appropriately timed I might add (especially with the 6 more weeks of winter we're due for), put the Hudson's Bay Company Collection Fleece throws on sale for just $30 (normally $40).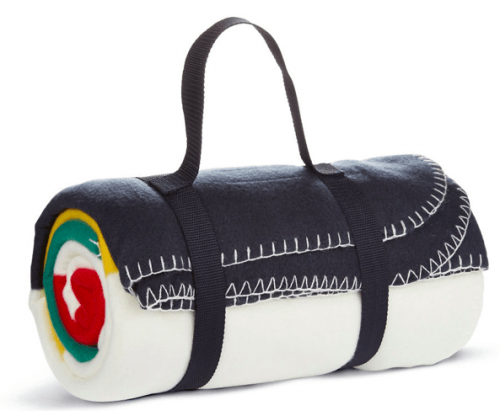 These iconic throws from the Hudson's Bay are not only a fashionable marker of Canadian history, but are also rather practical as they are constructed with a cozy fleece fabric with an attached carrying strap to enable you to easily transport them from room, to car, to cottage and back.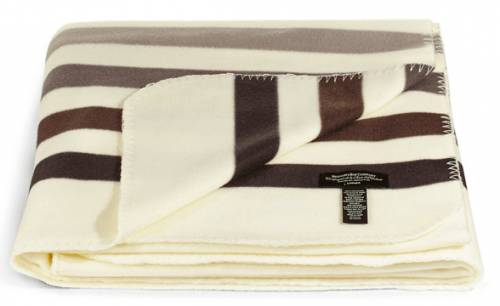 While many would opt for the classic Hudson's Bay chunky polar fleece, or even the more traditional multi-stripe fleece throw, I found the Millennium Stripe Fleece throw to offer a fresh take on a well-established classic. Since they are all just $30 right now too, you could even pick up two of these blankets for either the home or the cottage and then you wouldn't have to decide between whether your wanted old, world classic or modernist revival.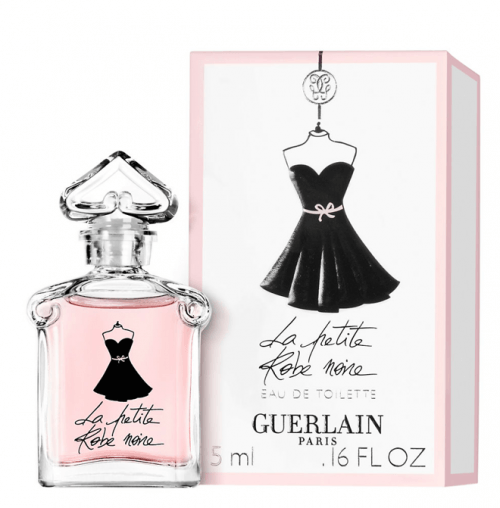 In addition to the daily forecast deals that are on at the Hudson's Bay, be sure to check out their exclusive lineup of free gifts with purchases. The minimum purchases that enable to get these freebies vary by product, with some requiring you to buy a specific product while others simply have a minimum spend amount. For instance, if you wanted to grab this free La Petite Robe Noire – 5ml mini, then you would first have to buy a regular size version of this same fragrance. This pairing would be an excellent freebie – that is if you wear Guerlain perfume – as it would allow you to have one full-size version at home, and a miniature version for when you travel and are on-the-go.
The Hudson's Bay Canada will also offer free-shipping on orders that exceed $99.
Click here to purchase a Hudson's Bay Collection fleece throw,
or here to check out the line up of gifts with purchase from the Hudson's Bay Canada.
Also, click here to get Hudson's Bay Canada online offers.