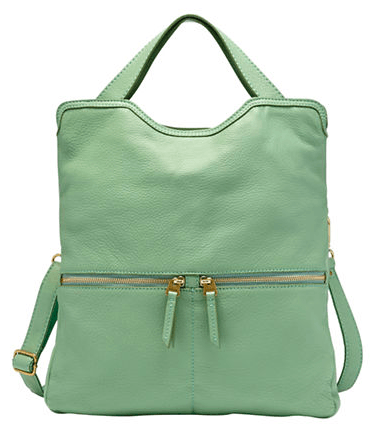 During the Hudson's Bay Canada's Bay Days sale, they marked down a number of this season's hottest trends, but by far the best deals to be found were the markdowns on designer handbags. With Bay Days ending in just a little over 2 days, you'll surely want to head into their designer handbag section to see if there are any offers that catch your eye as you can save, in some cases, over 50% off!
If you're on the hunt for specific 50% off deals on designer handbags, I'd suggest venturing over to the Fossil department where I was able to find a number of deals within the 50% off range. For instance, this soft pea green Fossil Erin tote is currently half-off the regular price of $238 and is now just $119.59. This soft pebbled leather bag is great for work and after work as it can fold over from being a handbag, to a shoulder bag, meaning you can go from business to casual in the switch of a handle.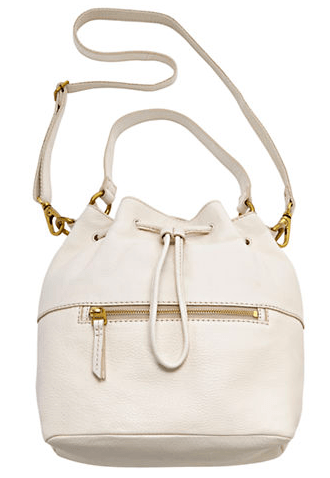 Another great deal that the Hudson's Bay has on right now is the sale on this Fossil Vickery Drawstring bag, which is now just $111.15 (was $228). This white version of the Vickery Drawstring features Fossil's iconic super-soft pebbled leather, and has the versatility to be worn as a cross-body bag or a top-handle handbag.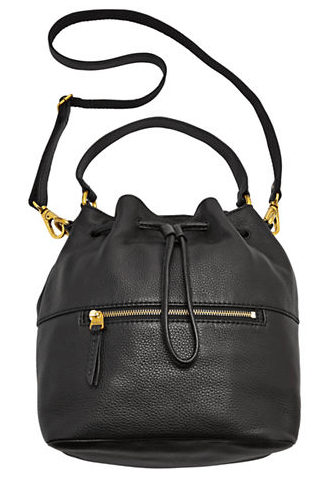 Should the white Vickery Drawstring not be the most practical purchase for you, as I know some of us are prone to spills and scuffs (*cough myself), then I'd suggest checking out the black version. This Fossil bag is on sale for the same great price of $111.15, and would probably last a few years more than the white version simply because black leather can take a little more wear and tear than white.
The Hudson's Bay offers free-shipping on all orders that are $99 or more.