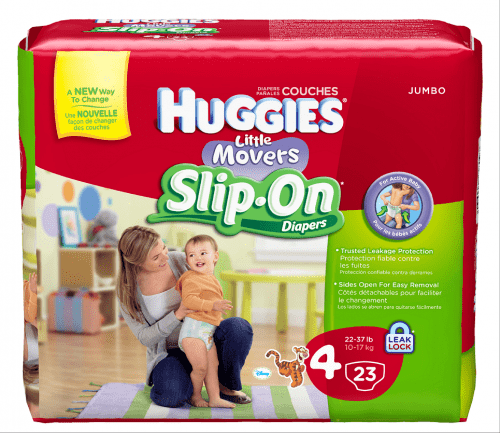 Huggies Canada has a new printable coupon available now that will give parents some much needed savings on diapers! Head online to Huggies website and you could print out your coupon for $2 Off Huggies Little Movers Slip-On Diapers! Little Movers diapers are perfect for the baby on the go. They have a more absorbent and contoured shape compared to regular diapers and stays in place through active play with their stretchy SnugFit waistband.
To claim these coupons, you must log in or sign up to become a member of Huggies website. Membership is absolutely free and you'll gain access to future exclusive coupon offers, as well as other great benefits.
These coupons are available for print for a limited time only.
Click here to get your Huggies Canada Coupons,