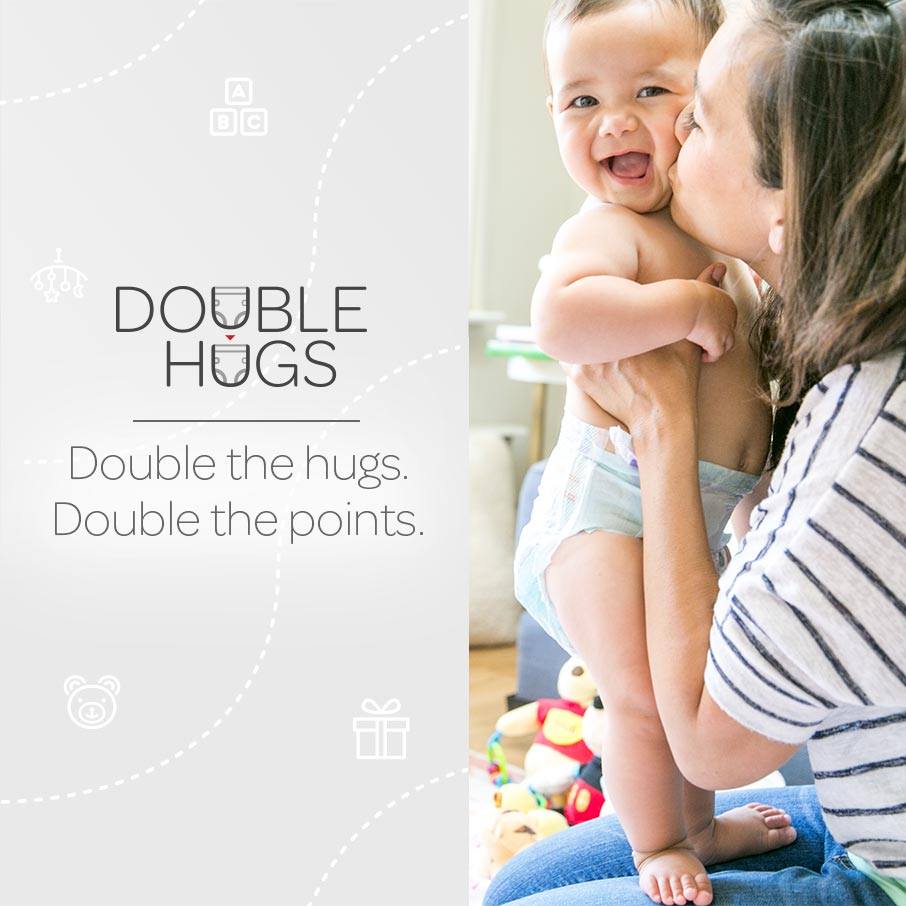 Here is some exciting news from Huggies Canada, especially for those of you who collect Huggies Rewards points! From the Huggies Facebook page:
"Take advantage of double Rewards points during the month of August with Huggies Double Hugs! Purchase next month's diapers in advance and enter your Rewards codes to earn double the points all month long on Huggies Little Movers, Huggies Little Snugglers and Huggies Little Movers Slip-On Diapers.
Not a Huggies Rewards member yet? Sign up today and you will receive 100 points to start taking advantage of all that our program has to offer!"
If you are like me you likely have a pile codes that you have been saving up, waiting to find the time to enter them all. Well, this is one of those instances where procrastination has paid off. If you are purchasing Huggies but have not yet registered for the rewards, this is a fantastic time to sign up, as the 100 points is double the usual sign up reward of 50.
I have not yet entered a code to test it out, but I did verify through the Huggies Facebook page that this offer is in fact valid in Canada as well.
Click here to access your Huggies Rewards account and start entering those codes for double the points!