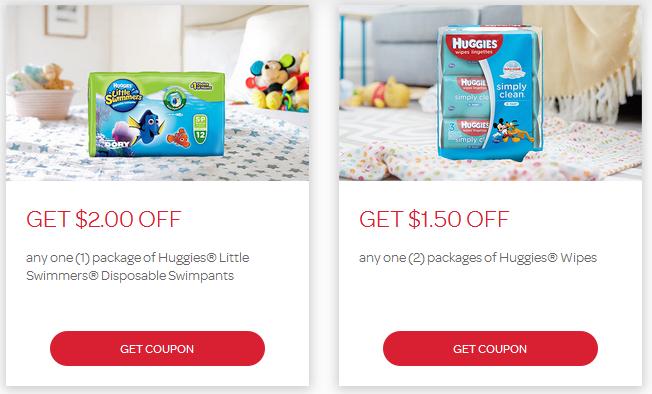 The Huggies Canada coupon portal typically has several coupons available for a variety of Huggies products, and there are some new ones that have just been added for you to print. The four new coupons that have been added are as follows:
Save $2 off any package of Huggies Diapers
Save $1.50 when you purchase two packages of Huggies Wipes
Save $2 off any package of Huggies Little Swimmers Disposable Swimpants
Save $4 when you purchase two  packages of Huggies Little Movers or Little Snugglers Diapers or Huggies Overnites Diapers
These coupons are limited to one print per computer, and the expiry date is usually fairly short, so make sure you will be able to make use of the coupon before printing. To print any of these coupons you must first sign in. You may use your details from Huggies or any other Kimberly-Clark brand website to log in and access the coupons.