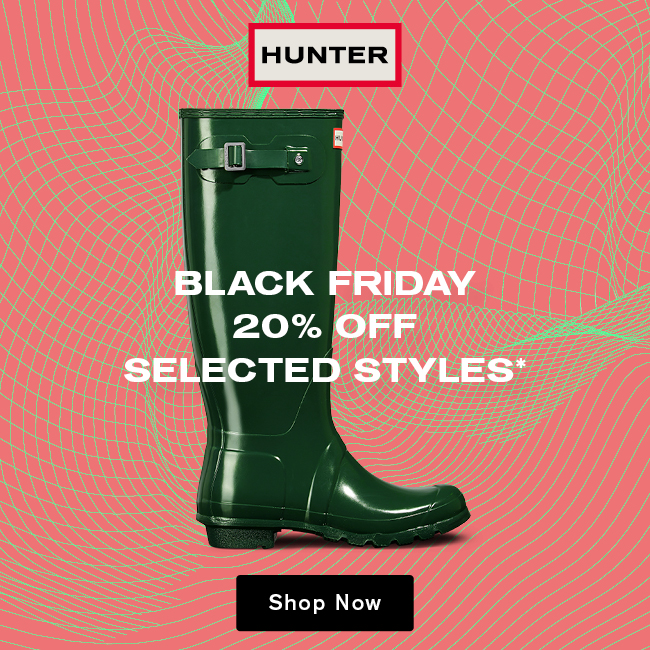 Stop what you're doing, everything else can wait, because Hunter Boots Canada's Black Friday sale has officially started! Shop online today and save 20% off many styles! Plus, check out the exclusive daily offers at Hunter Boots!
You can also save up to 50% off rainboots, waterproof outerwear and accessories for the whole family.
Hunter Boots offers free shipping on all orders.
Click here to start shopping at Hunter Boots Canada.