It may be hard to stomach looking at rain boots in the midst of this beautiful summer weather we've been graced with over these past few weeks, but it's important to remember that we live in Canada where, in most places at least, if you don't like the weather, if you can just wait five minutes and it'll be different. Thunderstorms and rainclouds are as much a part of summer weather as hot, cloudless days at the beach are. That is why this recent sale from Hunter Boots Canada caught my attention, as they are selling rain boots and shoes for up to 50% off the regular price. And as anyone who owns or has owned a pair of Hunter Boots knows, these boots are made to last, which means you can except to trudge along through rainy days in the summer, fall and spring for years to come.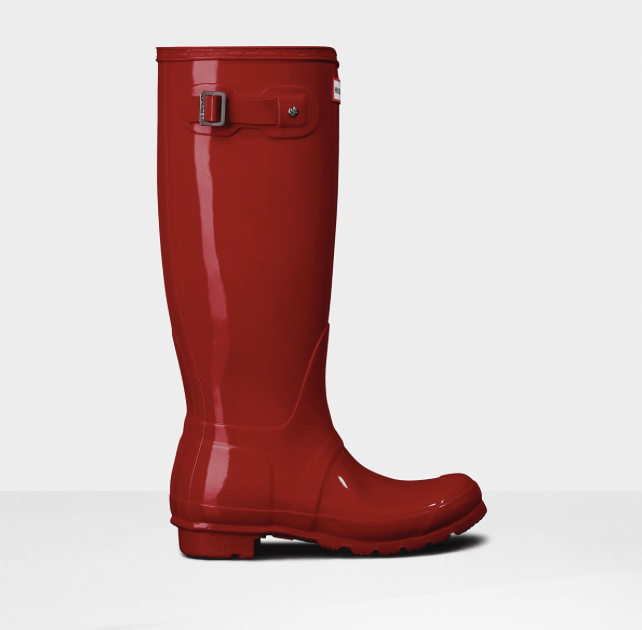 The shoes that I thought would be the most appropriate for our current season were these bright, poppy red women's tall gloss rain boots. The boots were previously being sold for $180 and are now just $108. There are other colours available at the sale price, but I personally thinking the pop of red in your summer wardrobes would make those gloomy rainy July days a little more bearable.
For the kiddies, there are equally great deals to be found. Like these big kids pink gloss rain boots, now only $50 (was $100) or these Original Kids' Flat Sole Chelsea Boots, which are just $35 (was $70).
Hunter Boots Canada offers FREE shipping on all orders with no minimum purchase required.