Shop at HushPuppies.ca and enjoy 50% off until January 13, 2014. HushPuppies wants to help you celebrate the New Year by providing you the promotional code 010114 to use at checkout to save 50% off your entire purchase.
Here are my favourite men and women shoes you can receive 50% off at HushPuppies.ca: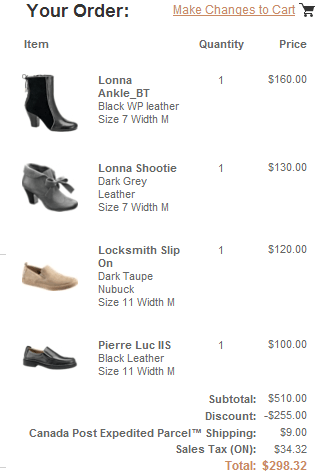 Shipping seems to be $9.00 to any address I enter upon checkout. I had to enter my shipping and billing information before I was able to enter the promo code 010114 to receive my 50% off.