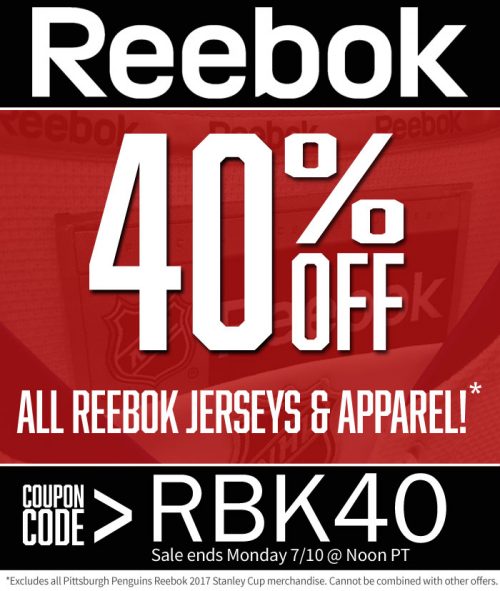 Hockey season may be over, but that doesn't mean that you can't still show your NHL pride by donning a sweater or a jersey with your favourite team's logo on the front. And now would be an even smarter time to stock up on your NHL apparel, as right now Ice Jerseys Canada is offering a promo code that will save 40% off on all Reebok jerseys and apparel.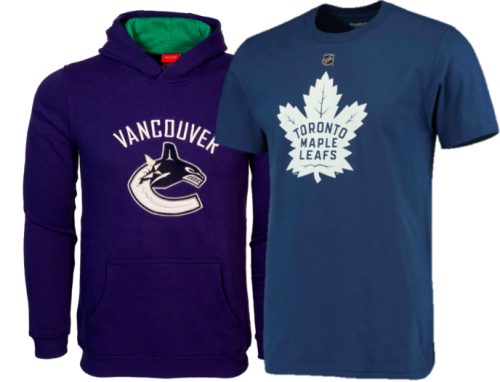 The only exclusion in this limited time offer, which will only be available until Monday, July 10 at 9am EST, is that you cannot use the promo code on all Pittsburgh Penguins Reebok 2017 Stanley Cup merchandise. But apart from that, it's completely free rein. For instance, I was able to grab a Maple Leafs t-shirt for just $19.14 (reg. $31.90) and this Vancouver Canucks Logo Hoodie for just $29.94 (reg. $49.90).
Ice Jerseys Canada offers FREE shipping on all orders that are $85 or more.
Click here to begin shopping at Ice Jerseys Canada.