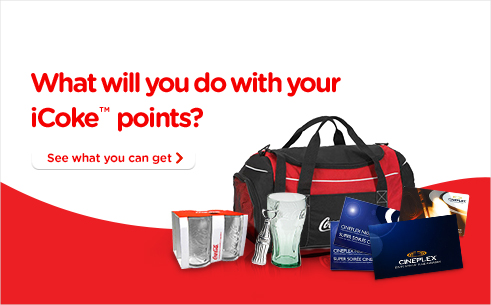 If you have points in your iCoke rewards account, you may want to start cashing them out. The iCoke rewards program is coming to an end a.s of noon (12:00 p.m. ET) on April 1st, 2014. You can continue to redeem points until that time.
PIN Codes from specially marked Coca-Cola® products can be entered until midnight (12:00 a.m. ET) April 1st, 2014. There is an FAQ section here should you have questions about the program wrapping up.
Cineplex movie tickets are currently available under the rewards section, so if you have enough points to redeem for them I would act fast! Click here to check your points balance.