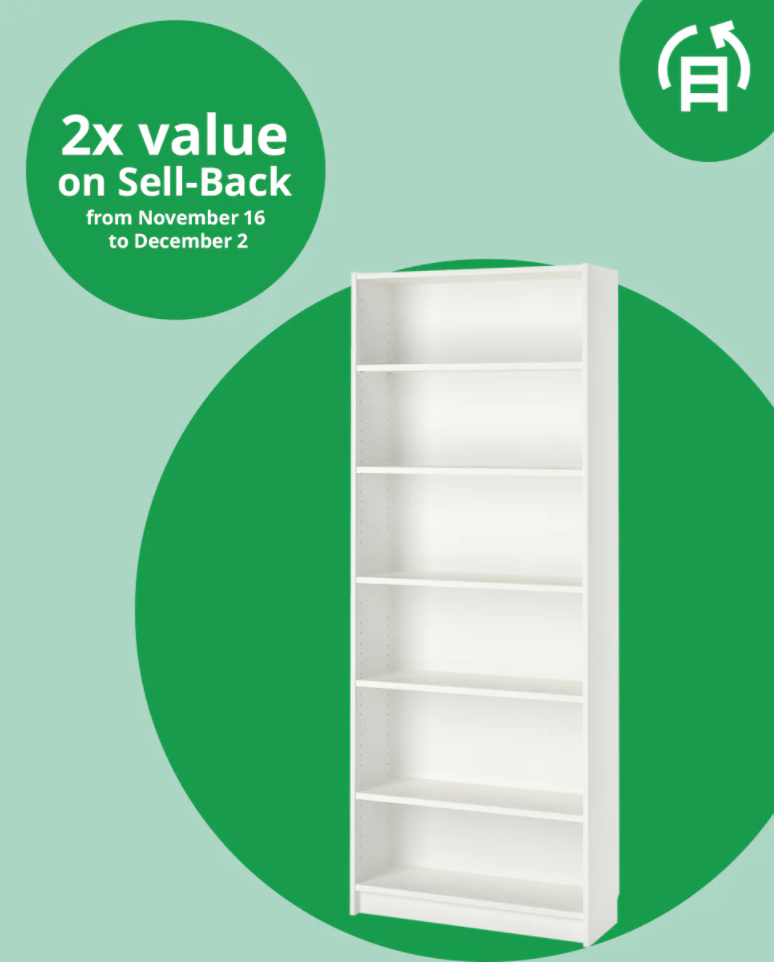 This Black Friday, you can get DOUBLE the approved Sell-Back credit value on your IKEA gently used furniture from now to December 2 2020. Create a more sustainable everyday life at home and help give your IKEA used furniture another life. It's one little action that can have a big impact on your wallet AND the planet.
Check your status after 5 days:
After 5 business days, you can check your application online to see if your item has been approved. If it is still processing, please wait a day and check again. Unfortunately, due to an increase in volume, it may take longer than the 5 days to answer your application. Please note that all approved applications submitted during the event (November 16 – December 2) are eligible for the double value, regardless of when the approval takes place. Thank you for your patience while we process all the requests.
If your item is approved:
Please bring your FULLY ASSEMBLED IKEA item to your selected store along with your IKEA Family card and unique code by January 31, 2021 (see your application for your code). After January 31, 2021, you will have to submit a new application for your item.
If your item is not approved:
You can learn why by checking your application status. If you have other IKEA items you'd like us to consider, please submit another application at any time.
Click here for more information.
Click here to view IKEA Canada's latest offers.