IKEA Canada has new deals every month, exclusive for family membership holders (which is FREE to get).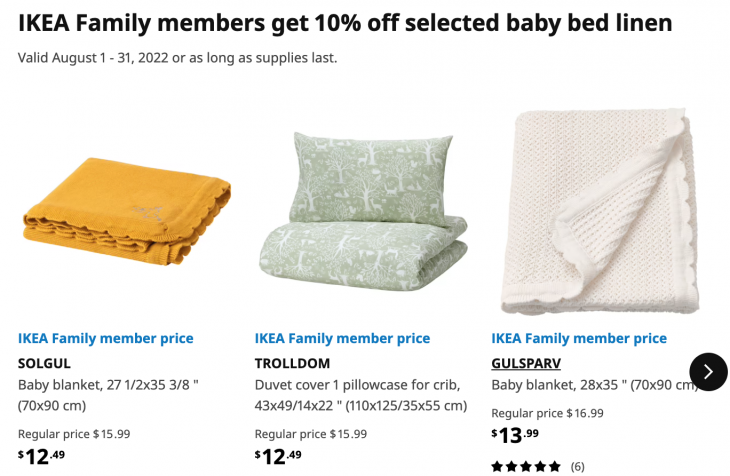 IKEA Canada Family Membership exclusive sale of Month is valid until August 31, 2022.
Click here to view IKEA's family membership benefits.
The IKEA Family Benefits Include:
Member-only discounts.
Exclusive newsletter + SMS alerts.
FREE regular coffee or tea: We like to treat our members like family. Every time you visit, there will always be a free regular coffee or tea waiting for you in the IKEA restaurant. All you have to do is scan your IKEA Family card.
Bonus Meal: Every time you buy 10 meals in the IKEA restaurant and scan your IKEA Family card, you'll get 1 FREE meal!
Workshops & Events: We share our home furnishing knowledge, know-how and skills to help you turn your dreams into reality. Get inspired and enjoy unique member-only experiences.
IKEA Sell-Back Program: As an IKEA Family member, you can give your used IKEA furniture another life and get an in-store credit to refresh your home. It's one little action that can have a big impact on your wallet and the planet. What your used furniture is worth will vary, but you'll get more in-store credit for pieces that are in better condition or like-new.
Click here to view IKEA Canada flyers.