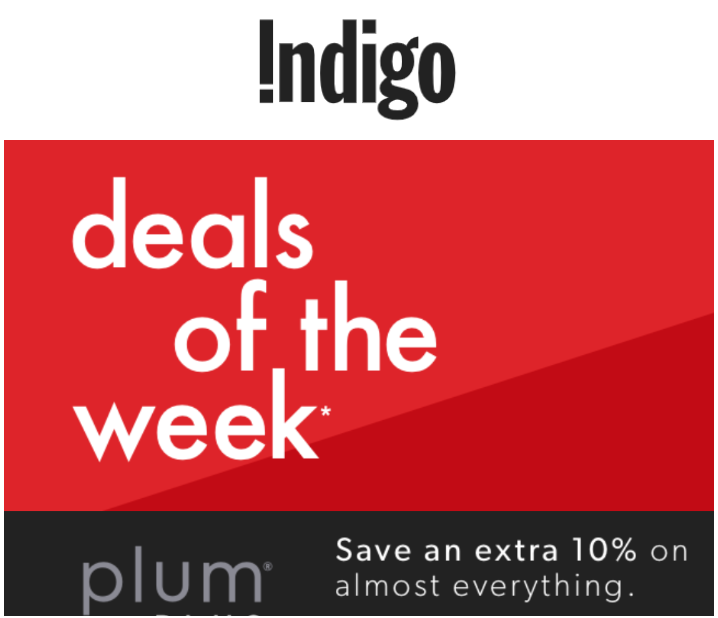 Indigo Canada has released the new deals of the week with many hot deals such as:
Plum member exclusive: 25% off our favourite New Arrivals
SNOO and accessories now. 20% off
20% off select winter activities now.
30% off top fifty mystery books
30% off top science fiction and fantasy books now –
20% off sleepsacks
50% off select Final Fantasy books

up to 75% off select scarves and cold weather
25% off self-help, healthy habits and healthy eating books
25% off wellness essentials
25% off wellness teas
25% off storage and organization
up to $40 off select
25% off healthy eating
up to 60% off select reading socks
and more
Plum Plus Memberships:$39 (10% off & Free Shipping Everyday No Minimum)
Indigo Canada Deals of the Week are valid until January 26, 2020.
Indigo offers FREE shipping to any store and on all orders over $25.