Indigo Canada now has free shipping on all orders starting today until December 10, 2015. Now you can start shopping some of Indigo's holiday deals, just in time for Christmas. Right now Indigo's holiday deals include:
Up to 40% off Entertaining Essentials
Up to 50% off Glassware and Mugs
Up to 30% off Table Linens
Up to 40% off Ornaments and Holiday Décor
Up to 50% off Frames and Wall Décor
50% off Pillows and Throws
50% off Candles and Home Fragrance
Up to 60% off Jewellery and Accessories
Indigo Reading Socks for $24.50
$25 off Cozy Cabin Wraps
40% off Super Soft Scarves
50% off Faux Fur Snoods
Mittens and Toques for $14.50
40% off Hot Water Bottles
Up to 35% off Bags & Pouches
Up to 50% off Slippers and Sleepwear
Up to 60% off Scarves and Hats
30% off Bath and Body
Up to 50% off Baby Gifts
Up to 50% off Toys
30% off Holiday Gift Wrap and Accessories
30% off Social Stationery
Up to 50% off Journals and Agendas
Up to 45% off Desktop Supplies
Up to $80 off iPad mini
Up to 40% off Audio
Up to 75% off Electronics Accessories
Up to 50% off Kids Tech
Up to 75% off Smartphone Cases
All these deals are available at Indigo Chapters online and in stores, while supplies last.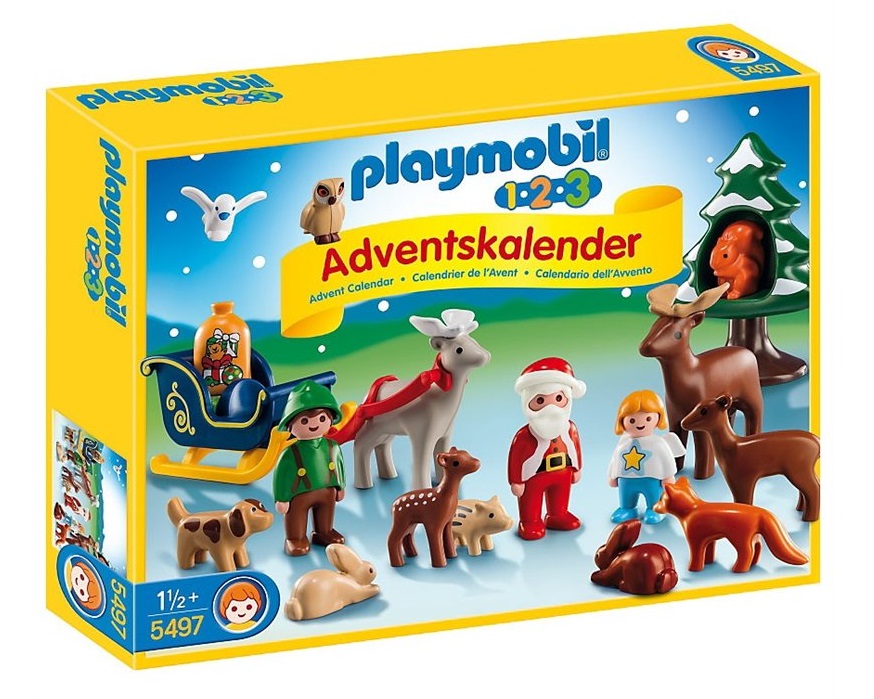 When I was browsing through their sale on toys, I came across the Playmobil 1.2.3 Advent Calendar Christmas in the Forest playset.  The 1.2.3 Advent Calendar "Christmas in the Forest" playset contains twenty-four surprise items for each day of Advent. With a bright and colourful design and large, rounded pieces, this PLAYMOBIL 1.2.3 set is ideal for toddlers. Includes Santa, elf, angel, reindeer, sleigh, gifts, dog, bunnies, fox, forest animals, and other accessories to help complete this woodland Christmas scene. This set is now on sale for only $23 (reg. $32.95)!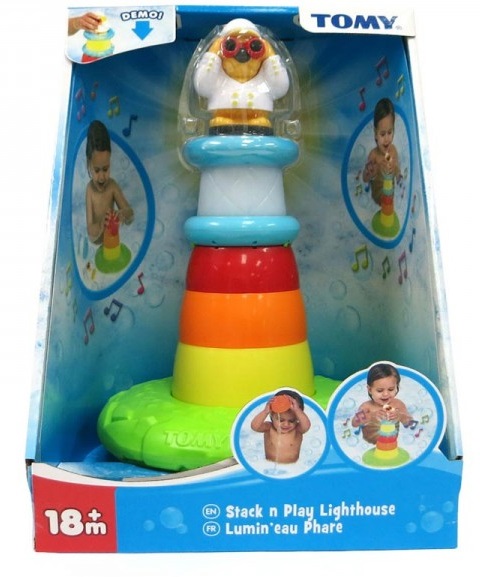 If you're looking for toys that will help develop toddler's motor skills, TOMY Stack 'n Play Lighthouse is a bath toy that will teach your child cause and effect. Stack the lighthouse but look out, don't let the waves topple it over. Place the lighthouse keeper at the top and watch the lantern light up and play a seaside tune. Includes three stackable pouring cups, glowing and musical lantern, lighthouse keeper and floating island.  This bath toy is now 49% off, for only $15!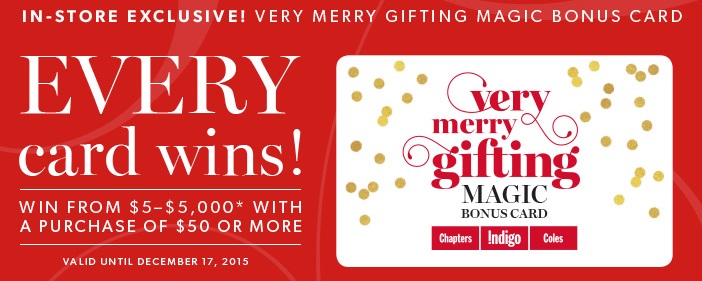 Starting now until December 17, 2015, on purchases over $50, you get an Indigo Magic Bonus Card. Each card is like a gift card, and you have a chance to win the value of $5 to $5,000. Limit one card per purchase, valid in stores only. Card can be used until March 31, 2016. Some restrictions may apply.
Click here to start shopping online at Indigo Chapters Canada