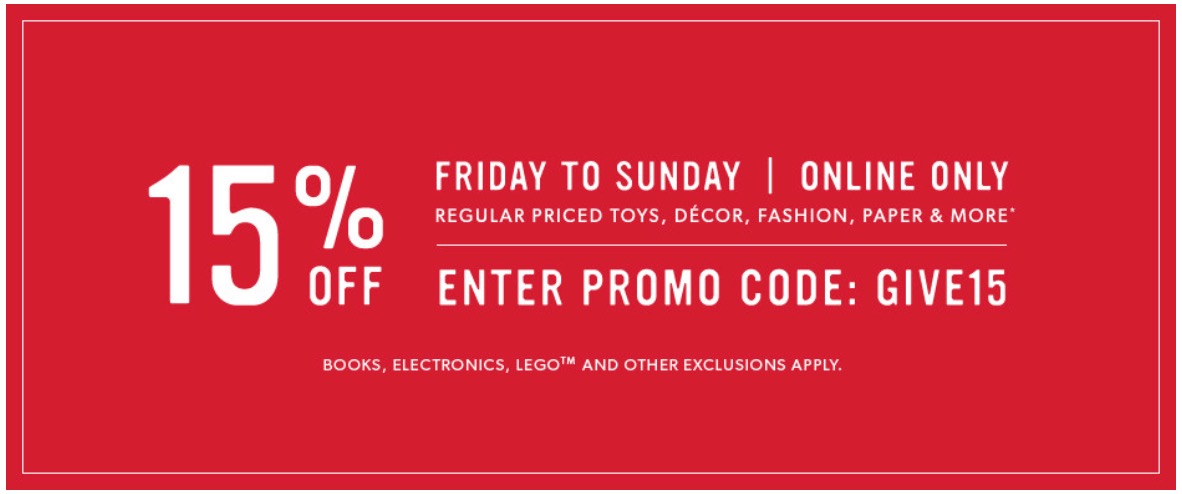 Indigo Chapters Canada has an online weekend promo code deal available now, where you can save 15% off select regular price items including decor, toys, gifts, and more! To get this limited time deal simply add your favourite qualifying item to your cart and enter the promo code GIVE15 at checkout. This offer excludes books, Lego and electronics.
This Indigo weekend promo code is valid online only from today Friday, November 3, 2017 until Sunday, November 5, 2017.

Also,
Save 25% off on toys and baby items at Indigo Canada, when you spend $50 or more using the promo code INDIGOKIDS2017 at checkout.
This Indigo offer is valid online only from until Sunday, November 5, 2017.
Indigo offers FREE shipping to any store and on all orders over $25.
Click here to get all Indigo Chapters Canada's online deals.