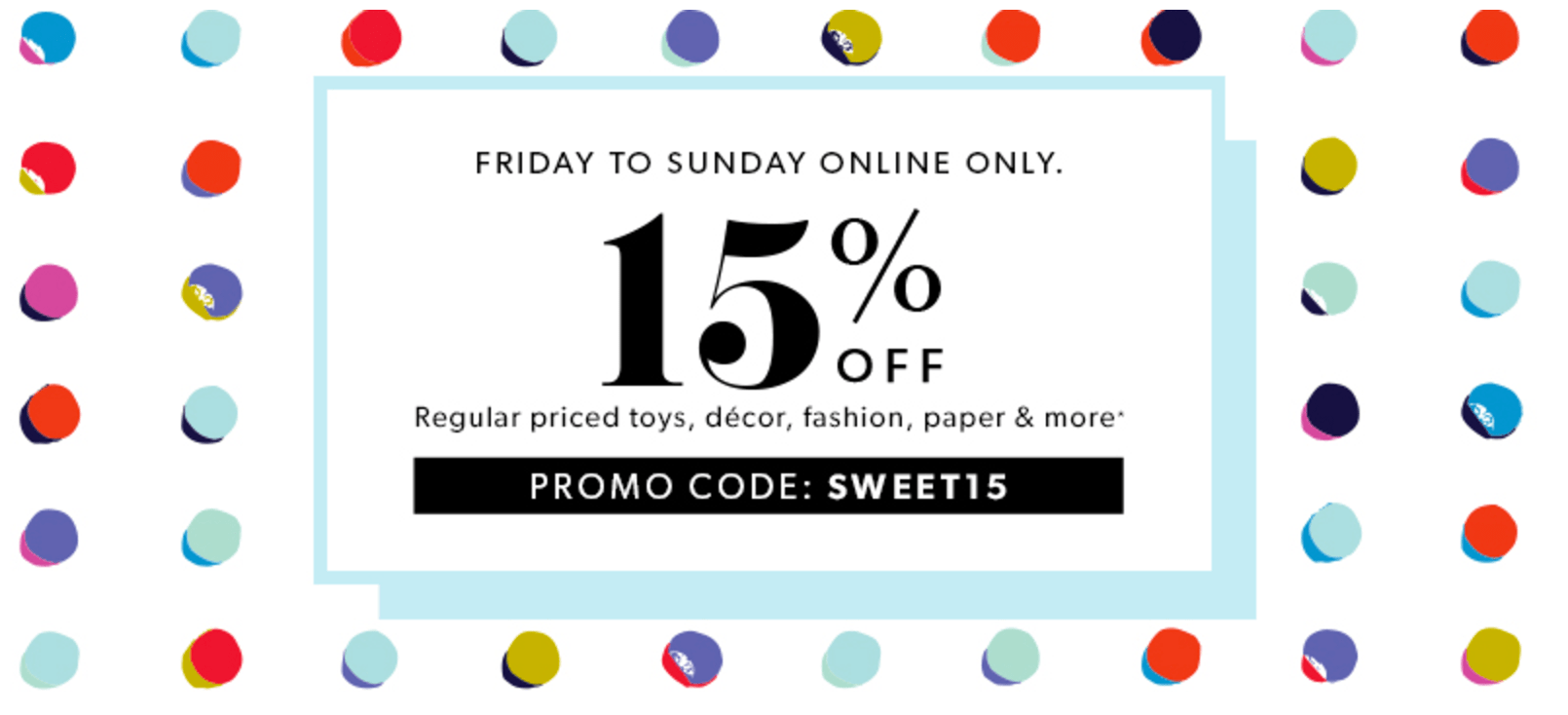 Indigo Chapters Canada has a weekend coupon code starting today! Save 15% off regular-priced toys, decor, style, paper & more. To get the Indigo Chapters offer, enter the promo code SWEET15 at checkout. This offer excludes books, Lego and electronics.
This Indigo weekend promo code is valid online from today Friday, April 21, 2017 until Sunday, April 23, 2017.
Click here to get all Indigo Chapters Canada's online deals.