Mark this down in your calendars: Mother's Day is Sunday, May 14th this year, which may seem far off, but it won't be long before you're waking up on Sunday morning only to realize that you forgot to get your dear old mum a present to recognize her years of service in raising you. So I suggest you act early to save yourself future stresses. And what would be a better place to start than Indigo Chapters Canada where they have a number of gifts, books, and cards to choose from all of which are perfectly suited for mom?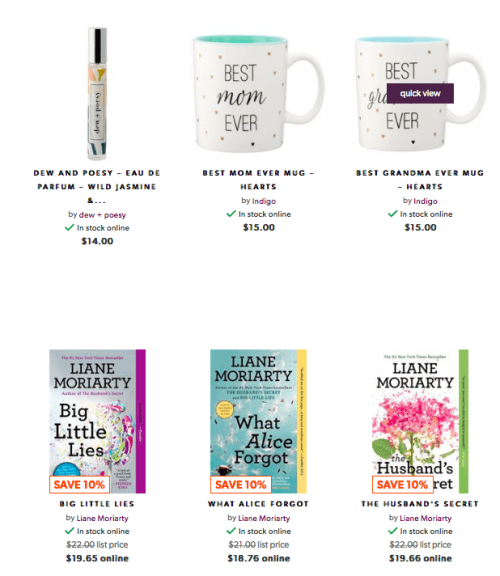 Chapters Indigo has divided their Mother's Day selection into sections to make your shopping even less stressful; those sections are broken down by Mother's Day themed books, gifts by prices, gift cards and Mother's Day gifts. In the $25 or less sale, I was able to find this appropriate and adorable Best Mom Ever Mug, which are being sold for the very reasonable price of $15.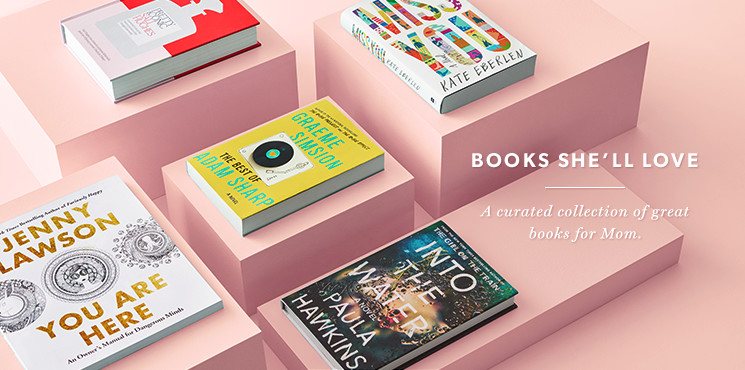 In the Mother's Day book section, you'll find a fabulous selection of titles that have been curated to fit the likes of almost any kind of mom out there. One title that I think most mom's (and dad's for that matter) would enjoy is the hot novel from Liane Moriarty, which has recently been converted into a popular HBO series starring Reese Witherspoon and Nicole Kidman, Big Little Lies. I have finished both the book and the series and both are as addictive as binging a new TV series on Netflix. Plus, the book is currently on sale for 40% off the regular price of $22 and is now just $12.82.
Chapters Indigo will be offering FREE shipping on all orders that are $25 or more, or free shipping to any store on all orders!
Click here to begin shopping the Mother's Day deals at Chapters Indigo Canada.