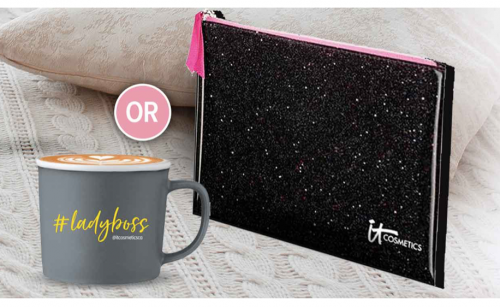 Do you know someone, or are you the fierce #LadyBoss in your life? Then you don't want to miss this great deal from IT Cosmetics Canada. Spend $70 or more and get a free mug or makeup pouch using promo code LADYBOSS20.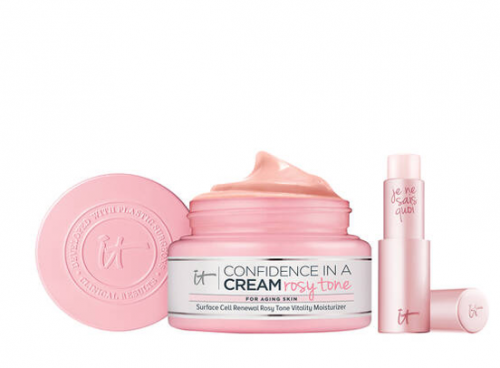 Discover your skincare solutions with this limited-edition Color Awakening Skin & Lip Duo Set ($73) of products to instantly revive your complexion and experience a more lifted, less tired look. Get a free pouch or mug with this purchase using promo code LADYBOSS20.
Get free shipping on orders over $35 and free samples.
Click here to start shopping at IT Cosmetics Canada.